Brenda Young, Designated Managing Broker – License# 471.018636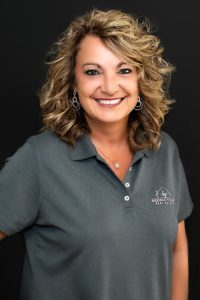 Brenda has been affiliated with real estate since 1989. Brenda grew up on a farm in Hancock County and attended Southeastern and LaHarpe Schools. She later graduated from Carl Sandburg College where she received both Marketing/Mid-Management and Accounting Degrees. With over three decades as a licensed real estate professional, Brenda has developed a network of contacts throughout Hancock County and the surrounding area. She also was previously a licensed insurance agent for 26 years. Brenda and her husband, Parrish, currently reside in Carthage, Illinois. She serves on several community boards, and is active in many area organizations. Brenda purchased Sharpe Real Estate in May of 2018 and is now the Managing Broker of Brenda Young Real Estate.
Cell: (217) 357-1439
Email: byoungrealestate@adams.net
Realtor ®
Barbara Cole, Broker – License# 475.123395
Barbara Cole joined real estate in 2006. She has lived in Carthage since the age of two, graduating from Carthage High School (now Illini West) and going on to Robert Morris Junior College in Carthage where she earned her Associate's Degree in Accounting. She and her husband, Joe, have three sons and own and operate their family business in Carthage. As a lifelong Carthage resident, Barb knows the area well and takes great pride in providing the highest level of customer service possible. She is ready to help with any real estate need you may have.
Cell: 217.357.4722
Email: barbaracole1@me.com
Realtor ®
Rebecca Seigfreid, Broker – License# 475.183490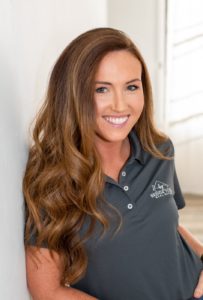 Rebecca became a licensed real estate broker in 2018. After graduating from Illini West High School, she studied Marketing at Tarleton State University in Stephenville, TX for 3 years. She then continued at Western Illinois University in Macomb, IL. Most recently, she has been working with her family's auction business where she became familiar with land and other real estate transactions. Rebecca and her husband Brice reside in Carthage with their daughters Annistyn and Austyn.
Cell: (309) 341-6377
Email: rlsully04@gmail.com
Realtor ®
Kasey Mehaffy, Broker – License# 475.186069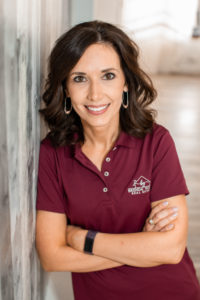 Kasey joined real estate in 2020. While working on the lending side of real estate, she discovered how much she enjoyed helping clients become homeowners. Kasey left the banking world and now works at the Hancock County Courthouse. She resides in her hometown, Carthage, with her husband Brian and 3 children – Jackson, AnaLeigh and Coen.
Cell: (309) 333-9648
Email: klivingston0409@gmail.com
Realtor ®
Nikki Fink, Broker – License# 475.194919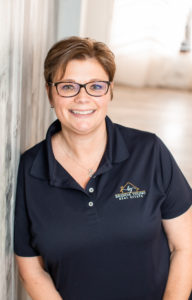 Nikki joined real estate in March of 2021. Nikki has lived in Hancock County since 1992. In 1994, she married Jim Fink and they have two boys; Bryer who is an Air Force veteran and currently serves in the Air Force Reserves and Brock who still lives at home. Nikki has been in the customer service industry for over 25 years. Employed as a buyer for Henniges Automotive, Nikki also owns her own small business. It has always been a goal for Nikki to become a Broker. She is excited to help you sell your home or find the home of your dreams.
Cell: (309) 313-3125
Email: nikki.fink@yahoo.com
Realtor ®